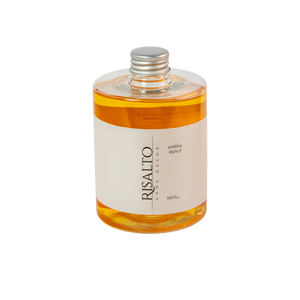 Ambra Reale is the perfect embodiment of royal luxury​​​​​​​​
​​​​​​​​
This precious powdery composition begins with a citrus accord of noble bergamot combined with petitgrain and juicy lemon. The heart contains noble essences of iris, lavender, cinnamon, and the trace is distinguished by warm, sensual notes of vanilla, patchouli and tonka beans.​​​​​​​​
​​​​​​​​
This fragrance is created for real aesthetes and hedonists, any space becomes exquisite with it!​​​​​​​​